In South Africa, Pholosong Hospital, a member of the GGHH network, worked with staff and patients to put in place an on-site garden to provide vegetables for the hospital kitchen and patient families along with creating opportunities for education and training for the community.
To bring this project to fruition, the hospital established a diverse committee including community members, occupational therapists, environmental health practitioners, social workers, dietitians.  The Gauteng Department of Agriculture and Rural Development (GDARD) was an important partner providing expertise and donations of tools for the project.
In the first year, the garden staff had successfully cultivated the land, and it has been able to provide the hospital kitchen and twenty patient families with vegetables. In addition, patients have been able to participate in physical activities as well as rehabilitation in the garden.
Image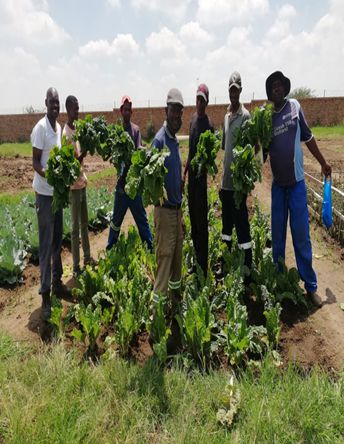 With a successful start to this garden project, Pholosong Hospital is looking at opportunities to expand and improve it in the future.
Login to GGHH Connect and read more about this experience.
Not a member yet? Join our network today, and access this case study and a collection of resources specially designed for the health sector. 
Related news