On October 20, the Health and Environment Leadership Platform (H.E.L.P.) is hosting the webinar  "Reducing Healthcare's Carbon Footprint: Lessons in Effective Hospital Waste Management".
This online conference is part of the series of talks and discussion H.E.L.P. is conducting on climate-smart health care. Join speaker Vengadesan N, Manager Quality Assurance, Aravind Eye Hospital, Pondicherry, in the discussion on how sustainable waste management can help reduce health care's carbon footprint.
When: Tuesday, October 20, 4:30 pm to 5:30 pm IST.
Image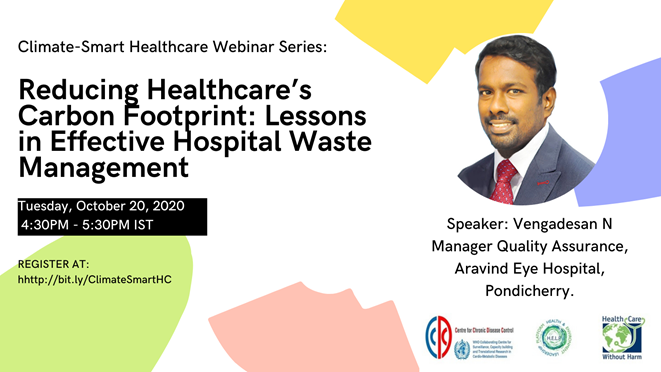 Related news