Image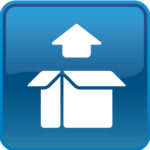 The Issue
Hospitals and health systems purchase a broad diversity of products ranging from chemicals, electronics and plastics, to energy, pharmaceuticals and food.
Creating and implementing green and ethical purchasing policies can play a central role in implementing many of the goals of the Green and Healthy Hospitals Agenda.
The health sector spends huge amounts of money on purchasing goods. Healthcare purchasing results in a significant environmental impact and can also have significant human rights impacts.
By harnessing its tremendous purchasing power in many countries, the health sector can impact the supply chain, compelling manufacturers to provide safer, more environmentally sustainable products, produced under healthy working conditions and in accordance with international labor standards.
Action Items
Buy safer and more sustainable products and materials
Source sustainably produced supply chain materials from socially and environmentally responsible vendors.