Image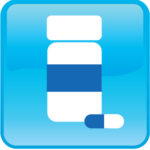 The Issue
Pharmaceutical waste can be found in trace amounts in soil and groundwater throughout the world. This waste comes from a variety of sources, including hospitals.
Levels of pharmaceuticals in the environment are likely to rise in years to come, as the global demand for pharmaceuticals grows.
In countries and hospitals where there are an abundance of pharmaceuticals, health systems can play an essential role in reducing pharmaceutical waste by reducing the amount of drugs prescribed, and by addressing the waste problem in their own facilities and at the policy level.
Action Items
Prescribe appropriately, safely manage and properly dispose of pharmaceuticals.
Reduce pharmaceuticals pollution by reducing over-prescription practices, minimizing inappropriate pharmaceutical waste disposal, promoting manufacturer take-back, and ending the dumping of pharmaceuticals as part of disaster relief.
The Problem of Pharmaceutical Pollution and Safer Pharma
More than 600 pharmaceuticals and their metabolites have been found in the environment worldwide; this impact on the environment has implications for human health including antimicrobial resistance. Learn more in this new animated video from HCWH Europe