Image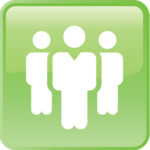 The Issue
In order to foster green and healthy hospitals, leadership is essential at all levels. This means making environmental health, safety and sustainability key organizational priorities. This can be achieved through education, goal setting, accountability, and incorporating these priorities in all external relations and communications. It amounts to a major change in the culture of the organization, be it an individual hospital, health system or ministry of health.
Action Items
Develop and commit to a system-wide green and healthy hospital policy.
Form a task force consisting of representatives of various departments and professions within the organization to help guide and implement efforts.
Dedicate staff resources at the executive/directorate and facility levels to address environmental health issues organization – or system-wide.
Invest in research to remove barriers to further innovation.
Assure that strategic and operating plans and budgets reflect the commitment to a green and healthy hospital.
Provide opportunities for educating staff and community on environmental factors that contribute to the burden of disease, as well as the relationship between public environmental health and disease prevention.
Together with the local community, engage in dialogues, debates and initiatives related to disease prevention and environmental health.
Collaborate with other stakeholders to map environmental health risks and conduct surveillance of diseases associated or potentially associated with environmental factors.
Build or participate in local networks of hospitals and/or health services groups committed to advocate for environmental health policies.
Advocate for disease prevention and environmental health as core components of future health strategies.
Encourage multilateral and bilateral agencies financing hospital construction or health sector operations to collaborate with public and private sector counterparts, to ensure that such financing promotes the development and operation of environmentally sustainable health facilities that foster community environmental health.
Educate accreditation bodies about the intersection between environmental sustainability, human health and health care standards.
Identify ways that sustainability practices can be incorporated into accreditation standards.