Image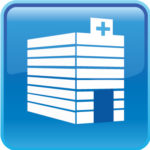 The Issue
The built environment influences health. A host of contemporary environmental health problems – climate change, toxic pollution, biodiversity loss and more – can be linked to the production and maintenance of the built environment.
As development accelerates in many regions, the production of buildings becomes more resource intensive, stressing local and indigenous building material supplies and methodologies beyond their sustainable capacities.
The health sector has the potential, through its market power, to influence the construction industry to develop safer, more resilient, greener and healthier building products and systems.
The significant environmental and health impacts associated with hospital buildings have led to the creation and adoption of a wide variety of "green building" tools and resources related to healthcare.
Action Items
Aspire to carbon-neutral building operation.
Protect and restore natural habitat; minimize the combined footprint of building, parking, roads and walks.
Use high reflectance roofing and paving, or "green roof" systems and pervious paving, in order to reduce urban heat island impacts, manage stormwater and promote habitat.
Design within local natural and social contexts in order to better integrate the building with the community and natural environment. Site facilities in accordance with solar orientation and prevailing wind.
Employ passive systems wherever possible to provide increased resilience and redundancy – use narrow floor plates for daylighting and natural ventilation.
Prioritize health impacts of material extraction, transport, use and disposal in assessing them for use in health care settings, and use materials that are replenishable and support human and ecosystem health in all phases of their life cycle.
Support the use of local and regional materials (reducing transportation energy), utilize salvaged and recycled materials (reducing energy otherwise expended on new production).
Avoid materials such as lead and cadmium-containing paint and coatings, as well as asbestos.
Substitute materials containing persistent bio-accumulative toxic chemicals (PBT's), including PVC, CPVC, and halogenated and brominated flame retardants, with safer alternatives.
Create civilized built environments that foster inhabitant choice and control, advanced indoor air quality (through natural ventilation and mechanical systems), lighting and acoustical settings that reduce stress and support health and productivity.
Refer to guidelines created by national or regional green building organizations.
Advocate for policy guidelines and public funding that support green and healthy buildings.